What support is there for high achieving students at Cirencester College?
We support our high achieving students through our High Achievers' Academy.
How does the High Achievers' Academy support students?
HAA students should expect to be challenged and stretched throughout their time at College. They will be encouraged to aspire to the most competitive and prestigious universities, careers and apprenticeships.
This is done by cultivating students' knowledge and skills through:
Allocating each student to a specialist 'High Achiever' tutor
Providing weekly 'High Achiever' sessions to develop their skills
Supporting students with applications including Oxbridge and medicine
Offering the Extended Project Qualification (EPQ) alongside their 3 to 4 A-level programme.
Developing higher level academic skills including the abilities to think critically and to argue, key abilities prized by the top universities.
Providing information, advice and guidance on applying to top universities
Working on interview skills
Providing university visits and guest speakers
Giving students ambassador roles, peer mentor and volunteering in the community
Providing enrichment opportunities such as Debating Society; Vets, Medics and Dentists Group; Law; STEM Club, Duke of Edinburgh Award and much more.
Do I need to be studying academic subjects to be part of the High Achievers' Academy?
No, High Achievers may come from any sphere of study including the Arts, Sciences, Humanities, Sports etc. Some students may not think they are a High Achieving student, but for students who are predicted Grade 7s and above, the High Achievers Academy will be of interest to them.
What the students say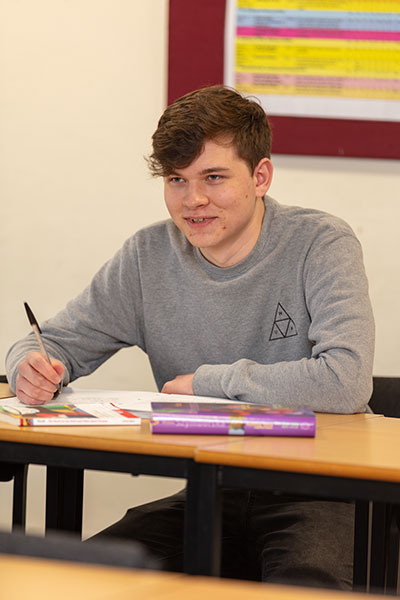 "High achievers academy is a brilliant programme which offers students all the knowledge and skills required to progress to the best universities and apprenticeship programmes.

Nathaniel Ray
"High Achievers is particularly relevant as it helps maximize opportunities in higher education, and lends an increased awareness for events and University open days.

Rosie Lightfoot