DO NOT DELETE OR EDIT THIS ROW OR ITS CONTENTS
The Sport and Physical Activity course has a wide ranging set of modules that allow students to explore how to teach, and the coaching styles needed for a variety of sporting and physical activity settings; from elite level sport, to educating primary school children. We explore public policy alongside the psychology and physiology of engaging and developing this vast range of abilities. You will plan, deliver and execute a range of coaching and activity sessions to further develop your skills. It is suited to those looking at a career in sports development teaching, or facilitating sports and physical activity participation.
Available As
Extended Diploma
[168 UCAS pts. available]
What can I do after I have taken this course?
Available As
Extended Diploma
[168 UCAS pts. available]
DO NOT DELETE OR EDIT THIS ROW OR ITS CONTENTS
What the students say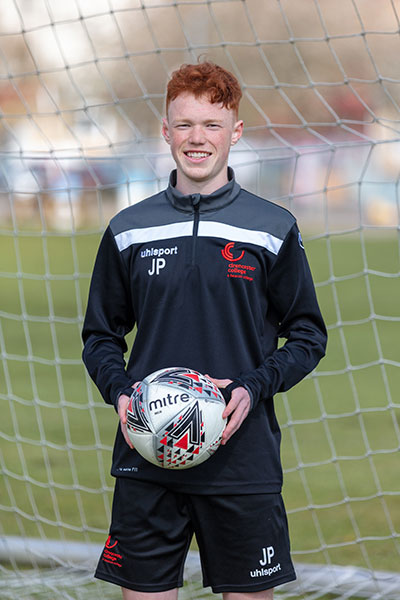 "I enjoy the whole course because we have been learning about the structure of the body and how it can help the body during exercises. I have also enjoyed doing sports analysis of professional athletes. When I leave College, I hope to study a BSc Physcial Education and Health.

Jack Powell