DO NOT DELETE OR EDIT THIS ROW OR ITS CONTENTS
The media play a central role in contemporary culture, society and politics. They shape our perceptions of the world through the representations, ideas and points of view they offer. This course offers learners the opportunity to develop a thorough and in-depth understanding of these key issues through application of theoretical approaches, reflection, analysis and debate. We ask questions like, What is the impact of fake news? How are our ideas about gender and ethnicity influenced by the media? How has digital technology shaped how we interact with and consume media? In addition, you will be taught technical expertise and have the chance to create your own media production.
Available As
A Level
[56 UCAS pts. available]
What can I do after I have taken this course?
Available As
A Level
[56 UCAS pts. available]
DO NOT DELETE OR EDIT THIS ROW OR ITS CONTENTS
What the students say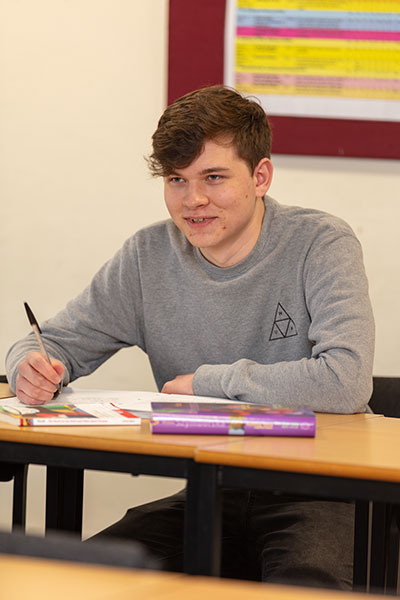 "Media studies at Cirencester College is an exciting and engaging course that equips students with everything they need to go into the swiftly developing media industry. Through studying a range of media products such as films, music videos, magazines and television dramas, the course offers opportunities to gain an excellent understanding of the modern world of media, as well as opportunities to apply your learning in creative projects.

Nathaniel Ray